Visiting New York City is a truly magical experience. The Big Apple is chock full of fascinating sites, entertaining events, and charismatic people. With so much to do in the city, though, it's often tricky planning an itinerary that gives you the authentic New York experience.
That's why so many people choose to hire a local New York tour guide. However, you don't want just a tour guide. You want a great one, and finding one that holds the following attributes is one way to ensure you get exactly that.
Qualities of a great local tour guide in New York.
A studied knowledge of New York City.
One of the best parts about touring New York City is learning about its rich and storied history, but that'll only happen if you have the right tour guide. You need one who is extremely familiar with the areas you're exploring and can provide valuable insights.
However, you don't want the guide to simply be reading off of a script. They should have such a familiarity that they're able to answer questions from the group without hesitation.
The ability to communicate efficiently.
This one may seem like a no-brainer, but having the ability to command a space is one of the most essential aspects of a tour guide's job. They should project their voice so that everyone on the tour can hear them clearly, and they have to have the necessary skills to keep people's attention. With so much to do and see in the city, it's easy to get distracted, but a great tour guide will be able to keep everyone engaged the entire time.
An entertaining and charismatic personality.
While your tour will undoubtedly be educational, exploring The Big Apple shouldn't feel like a school field trip. It should be fun, entertaining, and exciting, and that'll only happen if you choose a local New York tour guide who has natural charisma.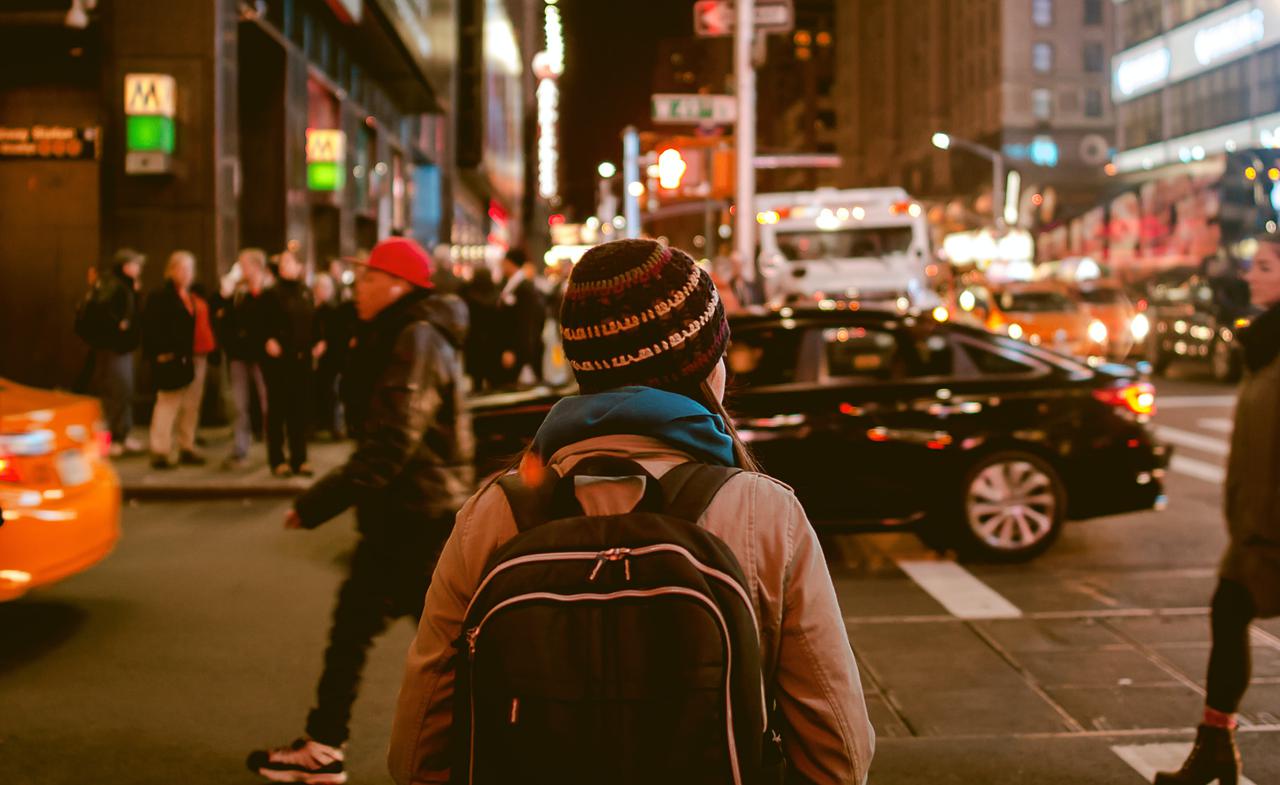 The right guide will keep everyone amused and help make a group of strangers feel like good friends on an adventure. This makes it a more enjoyable experience for everyone involved.
Impeccable time management skills.
When you're on vacation, you'll likely have a very tight schedule so that you are sure to get to everything on your to-do list, so you need a guide who has the timing of the tour down to the minute.
Most guides can do this, but a great one has the ability to do so without making anyone feel rushed. They are flexible with the time and can tailor the tour based on the interests of the group, so you'll get to spend as much time at each site as you like while still getting the entire New York experience.
A variety of tour options.
Most tour guides in New York can walk you around the most popular areas such as Times Square, Wall Street, or Central Park, but if you want something truly special, you need to find a provider who offers unique explorations of the city.
Whether it's seeing interesting sites on a boat or from the city's famous bridges or taking you through the locations of your favorite TV shows or movies, there are countless ways for you to learn about New York.
Are you ready to take a tour of New York City?
Then contact the experts here at Isle of New York Tours. As one of the premier local New York tour guides, we've been working with groups from all over the country for more than 25 years. We have a number of different tour packages for you to choose from, but regardless of which option you go with, we're confident that it will be fun, insightful, and an experience that you'll never forget. Check out the tours we offer, or you can reach out online to book yours today.